If you're considering a Bachelor of Science in Nursing (BSN) degree, you might benefit from a quick snapshot of this educational choice and future career path. A BSN degree can open several doors in the nursing profession. For instance, some employers will only accept applicants with a BSN degree. In general, Registered Nurses (RNs) with BSNs receive greater salaries, management positions, and additional job opportunities.
Let's start with the definition of a BSN degree…
What is a BSN Holder?
All BSN holders must be RNs, but not all RNs have a BSN degree. Most do so by either earning an Associate Degree in Nursing (ADN) or a BSN degree. While an ADN degree requires approximately two years of study, a BSN degree usually necessitates three or four years. This is because a BSN is often necessary for RNs to advance their careers and seek leadership roles.
How Many Years Does It Take to Get a Bachelor of Science in Nursing?
It varies depending on the school and the location, but you can usually obtain one in three to four years. If you are already a Licensed Vocational Nurse or a Registered Nurse, then it might take significantly less time.
What Courses Must Be Completed to Earn a BSN Degree?
Like the length of a BSN program, this answer is dependent on the school and the individual program. To give you a better idea, though, below are some of the BSN courses you'll find at Eagle Gate College:
+ Anatomy and Physiology
+ Microbiology
+ Fundamentals of Nursing
+ Medical-Surgical Nursing
+ Pharmacology
+ Maternal/Newborn/Pediatric Nursing
+ Mental Health Nursing
+ Health Assessment of Individuals and Populations
+ Healthcare Systems and Quality Outcomes
+ Complex Nursing Care
+ Healthcare Ethics, Policy, and Regulation
+ Aging Populations
+ Community Health
+ Global Health
+ Nursing Research and Evidence-Based Practice
+ Nursing Leadership
What Is the Career Outlook for RNs?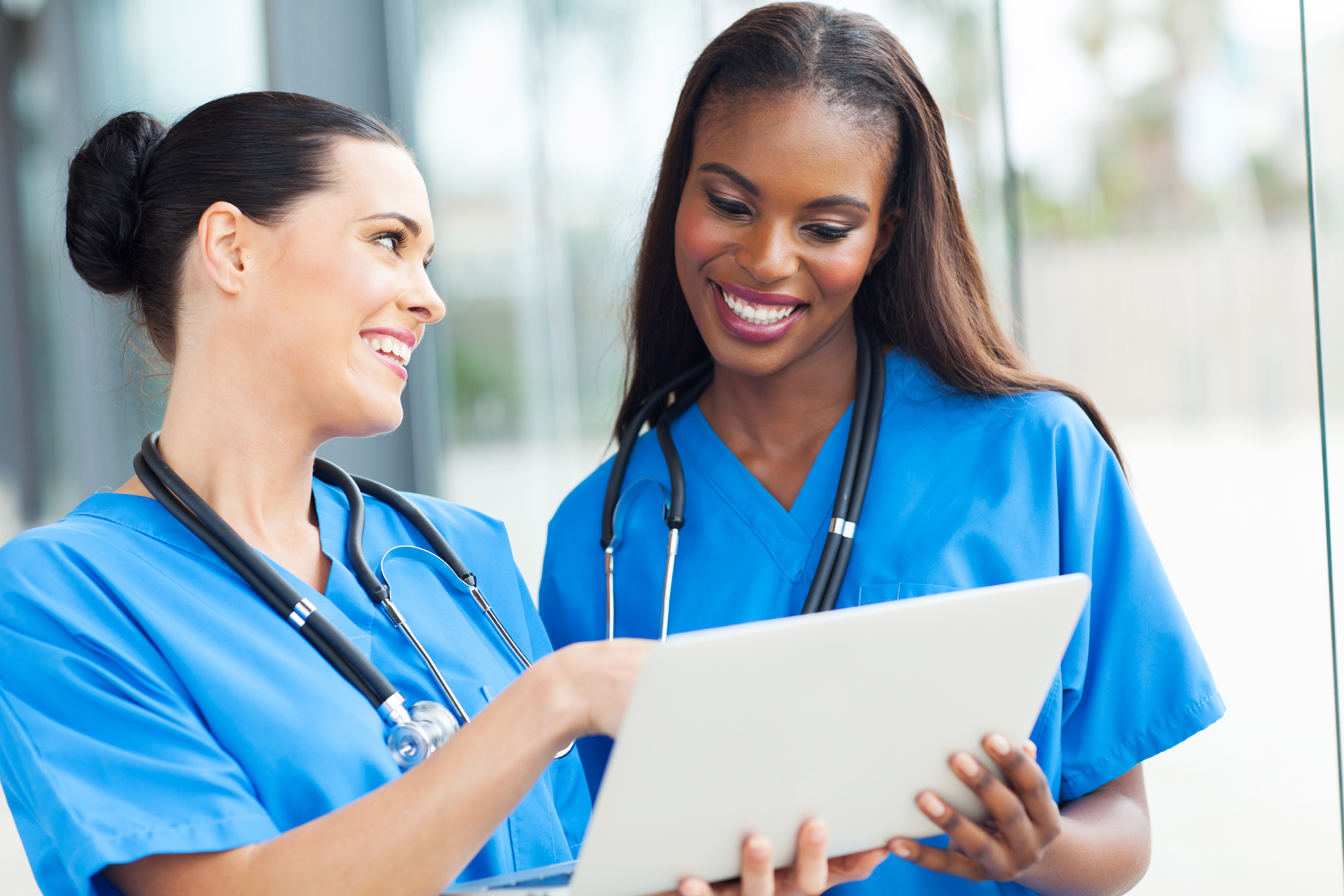 According to the U.S. Bureau of Labor Statistics (BLS), employment of Registered Nurses is projected to grow 15 percent by 2026, which is much faster than the average for all occupations.
They attribute this increase to the below:
+ Demand will increase because of the aging baby-boomer population, as they will create a greater need for preventive medical services. Nurses will also be needed to "educate and care for patients with various chronic conditions, such as arthritis, dementia, diabetes, and obesity."
+ Job growth is expected in "facilities that provide long-term rehabilitation for stroke and head injury patients, and in facilities that treat people with Alzheimer's disease. In addition, because many older people prefer to be treated at home or in residential care facilities, registered nurses will be in demand in those settings."
+ Growth is also expected to be "faster than average in outpatient care centers, where patients do not stay overnight, such as those which provide same-day chemotherapy, rehabilitation, and surgery."
What Is the Salary of a BSN Holder?
According to BSNedu.org, the American Association of Colleges of Nursing (AACN) statistics from 2014 disclosed that the average salary* of an RN was $66,620, while the average for BSN-equipped RNs was $75,484. The BLS also states that, generally, Registered Nurses with a BSN degree will have better job prospects than those without one.
What Kind of License Can Graduates of Eagle Gate's BSN Program Pursue?
Graduates are prepared to sit for the NCLEX-RN licensure examination and practice as a Registered Nurse in a variety of settings. These include positions in long-term care, acute care, complex and critical care, school nursing, home health, and community health nursing. In addition, graduates are prepared for leadership and quality improvement positions.
About the BSN Program at Eagle Gate College
Eagle Gate offers a BSN program that can lead to work as a Registered Nurse in these healthcare settings, among others: complex and critical care, acute care, long-term care, community health nursing, school nursing, and home health. Of course, obtaining a BSN degree will prepare you to sit for the NCLEX-RN licensure examination.
Graduates of Eagle Gate's BSN program are fully trained in the following areas:
Patient care
Nursing fundamentals
Pharmacology
Therapeutic treatment interventions
Medical/surgical nursing
Leadership
Mental health nursing
Mother/baby and pediatric nursing
Licensure examination preparation
For more information, please contact an Eagle Gate College representative today.
https://www.eaglegatecollege.edu/wp-content/uploads/2019/05/Profile-of-a-BSN-Holder.jpg
750
1125
Alyssa Jordan
https://www.eaglegatecollege.edu/wp-content/uploads/2019/02/EG_Logo_ColorHorizontal-1.svg
Alyssa Jordan
2019-05-22 05:15:47
2021-10-20 11:07:54
Profile of a BSN Holder