How to Prepare for Medical Assistant School
Tips for Surviving Medical Assisting School: Expectations, Requirements, and Challenges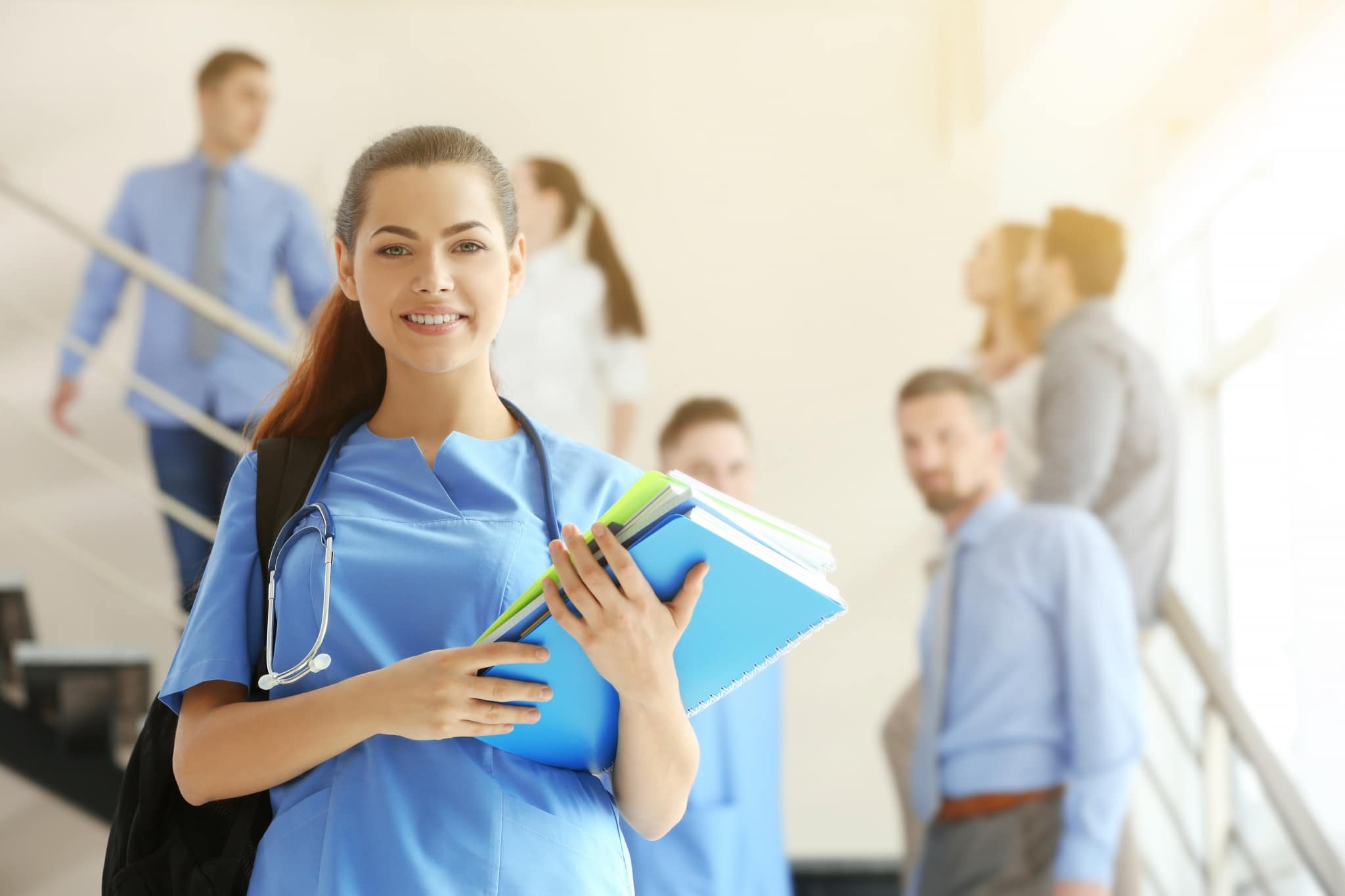 A Medical Assistant (MA) performs clinical and administrative tasks in medical offices, laboratories, hospitals, and other settings. Many aspiring Medical Assistants begin their journey through a college education.
The profession has numerous benefits, including a high degree of job security as well as a strong sense of personal fulfillment. If your goal in life is to serve and help others in your community, then you may find your calling as a Medical Assistant. You can serve a vital role to the healthcare industry and your community.
To help you advance your career, we developed this inclusive guide to provide you with all the tips, tricks, and resources you'll need to enter Medical Assisting school with confidence.
If you are interested in apply to Medical Assisting school, click here to learn more about the Medical Assistant program at Eagle Gate College.
You can also learn more about the roles, requirements, and salaries for MAs by reading our comprehensive career guide on how to become a Medical Assistant.

Why Become a Medical Assistant?
Medical Assistants function as supportive yet vital members of the healthcare team. Not only are their job opportunities expected to increase, but employment of Medical Assistants is projected to grow 19 percent by 2029! If you think about it, this type of growth can lead to a great deal of job security.
In addition, technology is changing how healthcare is delivered, and Medical Assistants are playing an increasingly important role in this transition. MAs receive valuable exposure and experience with these changing technologies and processes. They also work with doctors, nurses, and other members of the healthcare team. At the end of the day, they make a difference in the lives of their patients.
Finally, it's one of the best healthcare careers that do not require a four-year college degree. In fact, most Medical Assistant programs can be completed in a year or less.
Find the Right Medical Assisting Program for You
Upon making your decision to pursue Medical Assisting, the next step is to find the program that is right for you. There are several questions to consider, including the length of the program, its location, the curriculum, and your compatibility.
Not all Medical Assisting programs are the same. Some may offer lectures or classrooms in a traditional setting. Others maintain a virtual platform, a hybrid format, or online training. If you have a full-time job, online (or hybrid) programs can offer the flexibility you'll need to succeed. Remember: It's crucial that you realize your individual strengths, limitations, and needs.
When searching for the best Medical Assisting program, be sure to thoroughly investigate each one. Try studying the school's website, contact the program director, and ask the hard-hitting questions. Here are some examples:
Questions to Ask a Medical Assisting School
What are the tuition costs and financial aid options?
What are the academic prerequisites?
How long does it take to complete the program?
What specific topics are covered?
What clinical rotations or externships are included?
What percent of the program's students graduate?

How to Get Into Medical Assisting School?
While not required in all states, most Medical Assistants acquire a postsecondary education. Others may enter the occupation with a high school diploma and learn through on-the-job training.
To help you get started, we outlined the following steps to prepare for Medical Assisting school!
Step 1: Do Your Research
Familiarize yourself with the basics: the role, job duties, career outlook, etc. It's important to determine whether this career will suit your needs and your limitations. For instance, Medical Assisting might be a great choice if you want to help others but do not want a desk job.
To succeed in this field, you should maintain strong organizational skills, an interest in healthcare, and a cool head under pressure. A Medical Assistant's day can also be fast paced, which is great for those who crave stimulation.
Step 2: Pick an MA Program
Consider factors like cost, location, and program length. It's equally important to discern whether you can adjust your schedule to meet the program's requirements. Also, look at the curriculum. It may contain courses like the following:
Introduction to Medical Assisting & Medical Law
Pharmacology
Medical Administration
Diagnostic Imaging
Patient Assessment
Cardio-Pulmonary
Gastroenterology
Stages of Life: Pediatrics, Ob/Gyn, Geriatrics
Step 3: Graduate and Seek Employment
The ultimate goal of any MA program is to prepare students for entry-level employment as Medical Assistants. It should also serve as a stepping stone on your career path, and provide you with rich experiences as well as excellent networking opportunities.
Graduates of an MA program may be qualified to take several certification exams. These include the NCCT exam for the National Certified Medical Assistant (NCMA) credential and the American Medical Technologists (AMT) to earn the Registered Medical Assistant (RMA) credential.
What Are Medical Assisting School Prerequisites?
If you want to become a Medical Assistant, you can absolutely make your dream a reality. While some places might have stricter Medical Assisting school requirements, there are plenty that don't; pick the program that is best for you. To give you a better idea, here are some general Medical Assisting program requirements that you may come across:
Career planning session and admissions interview
Submit proof of high school education or equivalent
Entrance assessment test
Admissions application
Enrollment agreement
Financing arrangements and, if applicable, all documents needed to obtain an official award letter for Federal Student Aid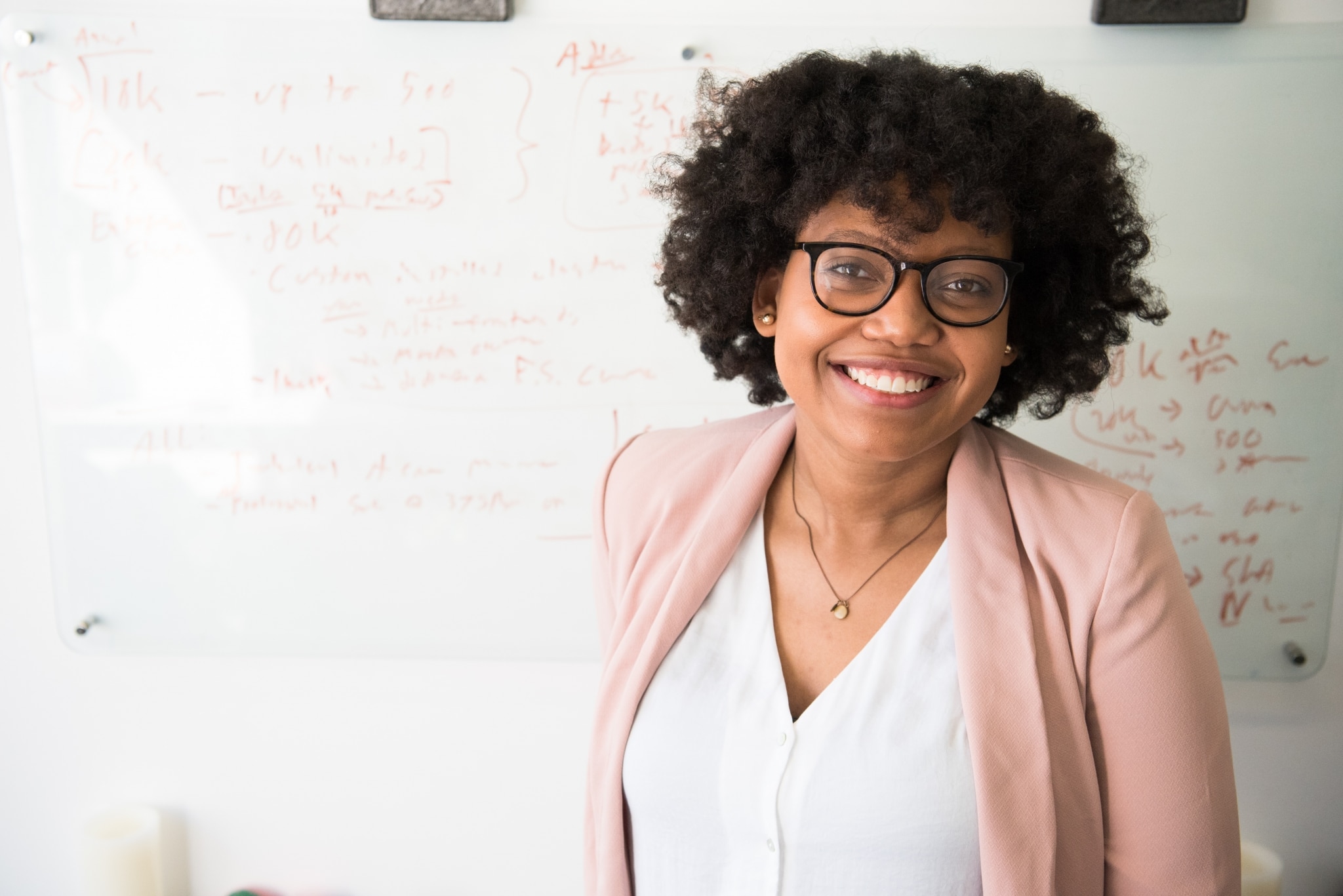 Immunization Requirements
At many Medical Assisting colleges, the clinical and immunization requirements for their healthcare programs generally reduce your risk and ensure everyone's safety. This is because students will rotate at clinical sites that requires documentation of some immunizations.
For example, below are some of Eagle Gate's required vaccinations.
TdaP within the past 10 years.
MMR (two vaccines at least one month apart) or titers showing immunity;
Twinrix or Hepatitis B completed series or titer within the last 10 years. Documentation that the Hepatitis B vaccinations series has been started must be provided before starting Documentation that the Hepatitis B series has been completed must be provided within eight months following the first injection.
Negative Two Step TB (PPD) within the last year. If previously tested positive, negative chest x-ray within past 2 years, or QuntiFERONGold Test. TB test, chest x-rays and QuantiFERON tests must be renewed annually.
Varicella Titer showing immunity or vaccination (2 doses if given after age 13).
The full Covid vaccination (single injection or two injection) is required.
Is Medical Assisting School Hard?
It's important to consider your natural gifts and aptitudes. In addition, consider your personality type as well as your general interests. If you have a strong desire to serve individuals in your community, have a basic aptitude in the sciences, and possess the ability to work in fast-paced environments, you will likely have the basic qualifications to thrive in a Medical Assisting career.
So, how difficult is Medical Assisting school? It depends on who you ask. Some find it difficult, while others find it very manageable. All MA students face similar challenges in their programs, but it's the ones who don't give up that graduate and become Medical Assistants.
Although, these study tips and tricks can help, too!
Medical Assisting School Tips
When it comes to surviving Medical Assisting school, try to remember that countless other students complete their training every year. We have no doubt that you will join their ranks! There may be a lot of information to process, but there are also MA school study tips at your disposal.
Study Tips for Medical Assisting Students
Organization, Organization, Organization –This does NOT mean perfection. All it takes is some time and effort to establish order in your routine, calendar, and workspace. Trust us: You'll appreciate it later!
It's Always Okay to Ask for Help –Whether you ask a classmate or an instructor, it's always a good idea to seek help if you're stuck. If your learning habits are compatible with theirs, you could also put a study group together.
Regular Breaks are the Key to Success –Your brain can only operate at peak performance if you remember to recharge it. Everyone gets burnt out. Circumvent this by taking regular, scheduled breaks. We recommend getting them in every hour or so.
Comprehension Trumps Memorization –Try to remember that you're training to succeed in real-world scenarios. While memorization is great, it will not always help you in real life. Instead, try to comprehend the material that you study. How? Explain concepts in your own words and avoid regurgitating formal definitions.
Make Sure Your Goals Are Realistic –Observe your study limits and learning style. It's better to aim for gradual progress rather than perfection. This is a marathon, not a sprint.
Reward Yourself! –Did you know that rewards can help your mental state, not just your workflow? Along with regular breaks, remember to reward yourself along the way.
Lastly, don't forget about your campus resources. Not only are there experienced people, but you can also find study aids, hands-on labs, and other helpful tools.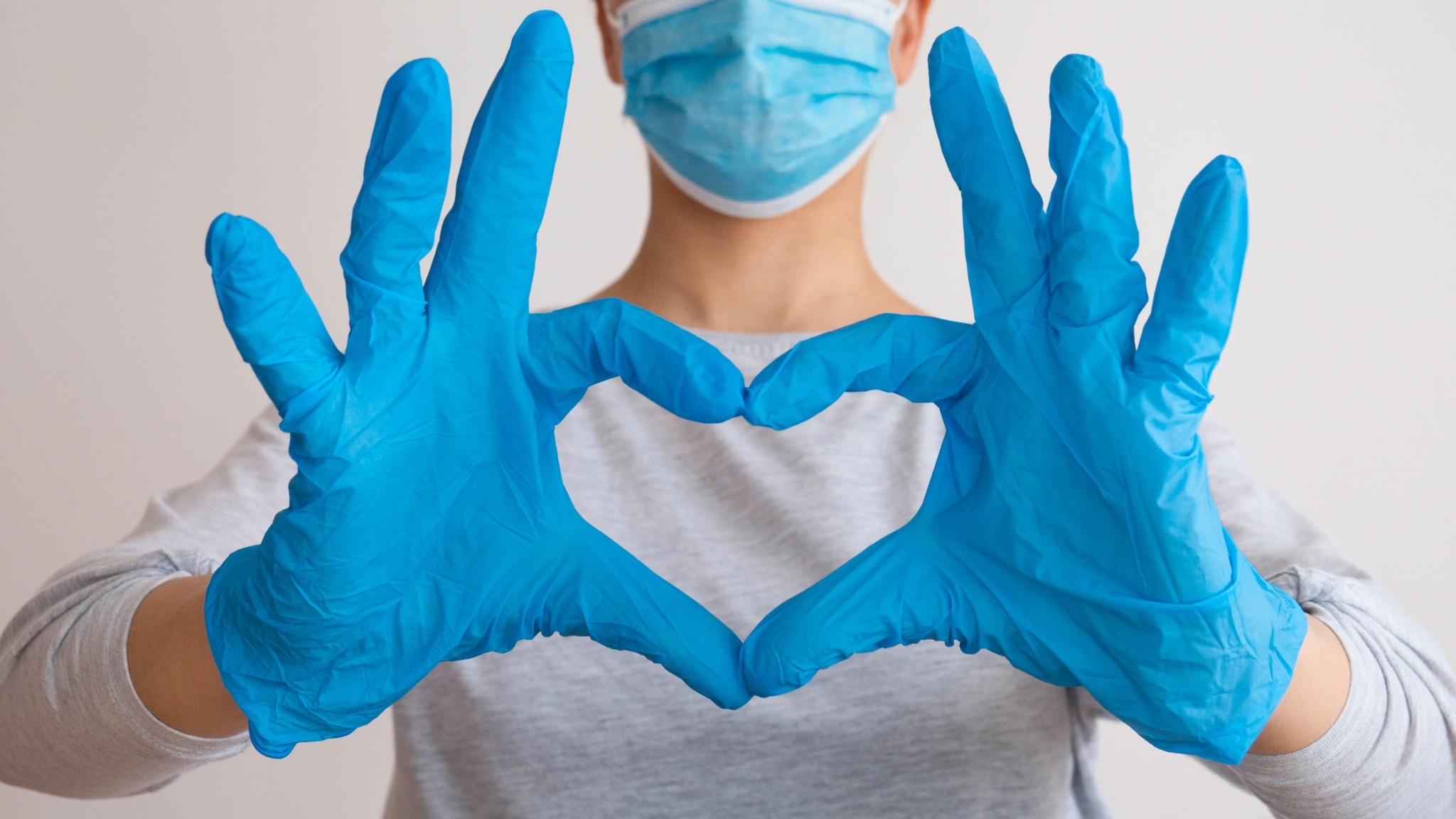 How to Prepare for a Career in Medical Assisting
Helpful Tips for New Medical Assistants
These useful tips may help you become invaluable to your next employer!
+ Know your provider: Once you get to know your coworkers—nurses, physician assistants, etc.—you can gain intimate knowledge of how they practice. This familiarity will allow you to stay on schedule and run a smooth clinic.
+ Always be willing to pitch in: When you have downtime, help the other providers as much as possible. It's this type of group effort that makes everything work.
+ Use your time management skills: Make the most of quiet mornings by ensuring your patients are scheduled correctly and checking that exam rooms are fully stocked.
+ Take advantage of learning opportunities: At the facility where you work, they may provide you with opportunities to learn about various procedures. Ask around so you won't miss out.
+ Don't think that you are above or below any task: Sometimes, the simplest of tasks can help a physician diagnose serious illnesses. Every little bit counts. As a healthcare worker, you're always making a difference in the lives of others.
+ Don't let one patient ruin your day: Every now and then, you may have a patient who requires more time or effort. This might throw off your schedule, so remember to take a deep breath, and try to take your day one patient at a time.
+ Evaluate often: Speak up if there's room for improvement. If you feel it's appropriate, speak with your coworkers or supervisors to evaluate what's working and what could use some attention.
+ Have a good attitude: Even just a simple smile or a friendly demeanor can brighten someone else's day. Plus, a positive attitude can create more unity and fuel teamwork.
Change Careers Today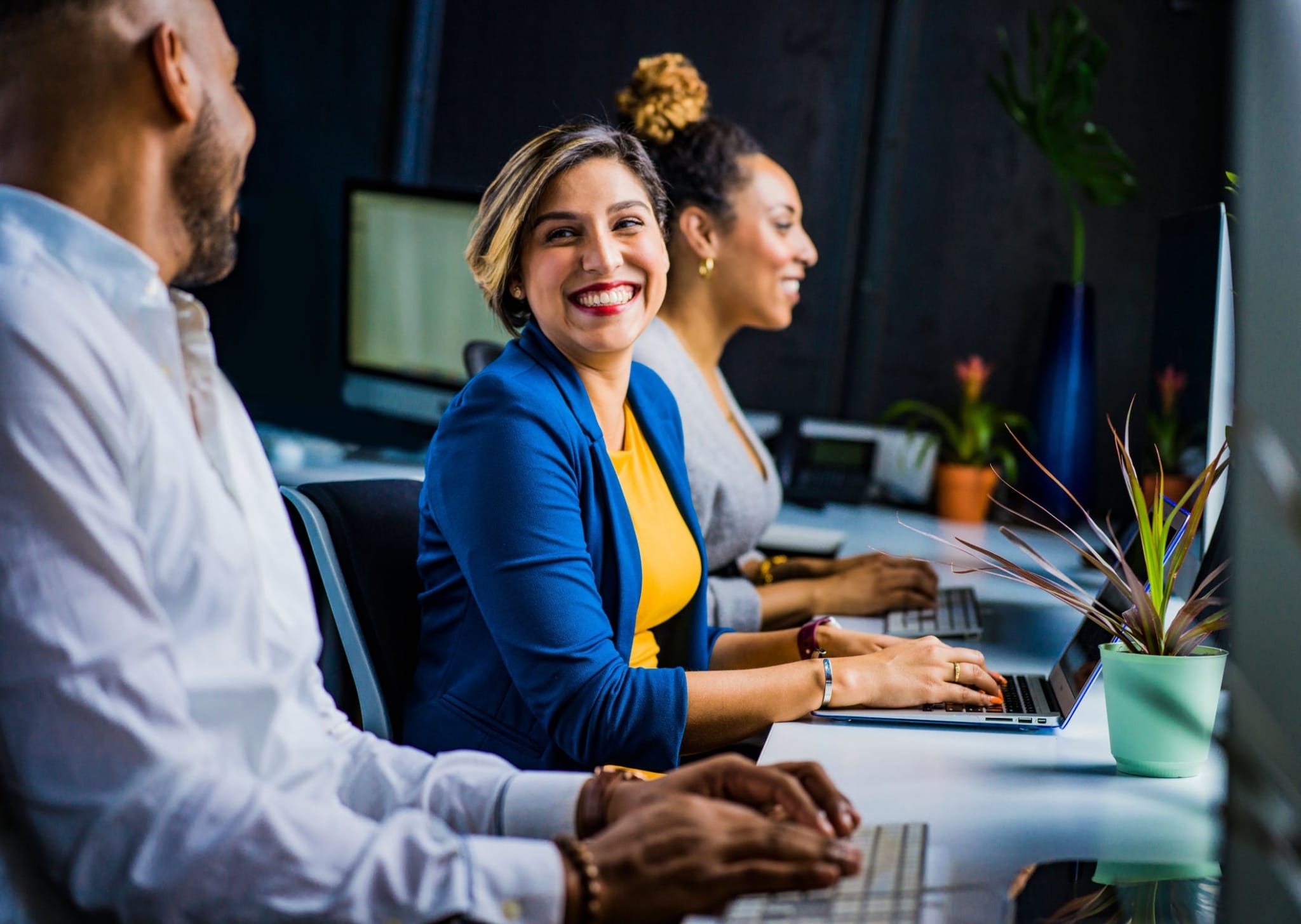 Before making the personal investment in a Medical Assisting education, it's crucial that you evaluate several programs and pick the one that's best for you. It's also important to ensure that you want to pursue the path of a Medical Assistant. As you dig deeper into this career, you'll begin to understand the many benefits of working in a profession that allows for flexibility, mobility, and hands-on patient interaction.
One of the most rewarding aspects of a Medical Assisting career is the ability to advance within the profession. You can carve out a specialty within areas like women's health, pediatrics, and more. In addition, Medical Assisting might be a wise choice for those who are interested in medical school but would like to gain firsthand experience before they apply.
Learn more about the Medical Assistant program at Eagle Gate College, today!
https://www.eaglegatecollege.edu/wp-content/uploads/2021/07/What-Is-the-Difference-Between-NCLEX-PN-and-RN-scaled.jpg
1365
2048
Alyssa Jordan
https://www.eaglegatecollege.edu/wp-content/uploads/2023/06/EG_Logo_ColorHorizontal-1-1.svg
Alyssa Jordan
2021-07-07 05:35:18
2022-06-14 08:10:31
How to Prepare for Medical Assistant School