How to Choose the Best Nursing School
The 9 Most Important Questions to Ask When Searching for a Nursing School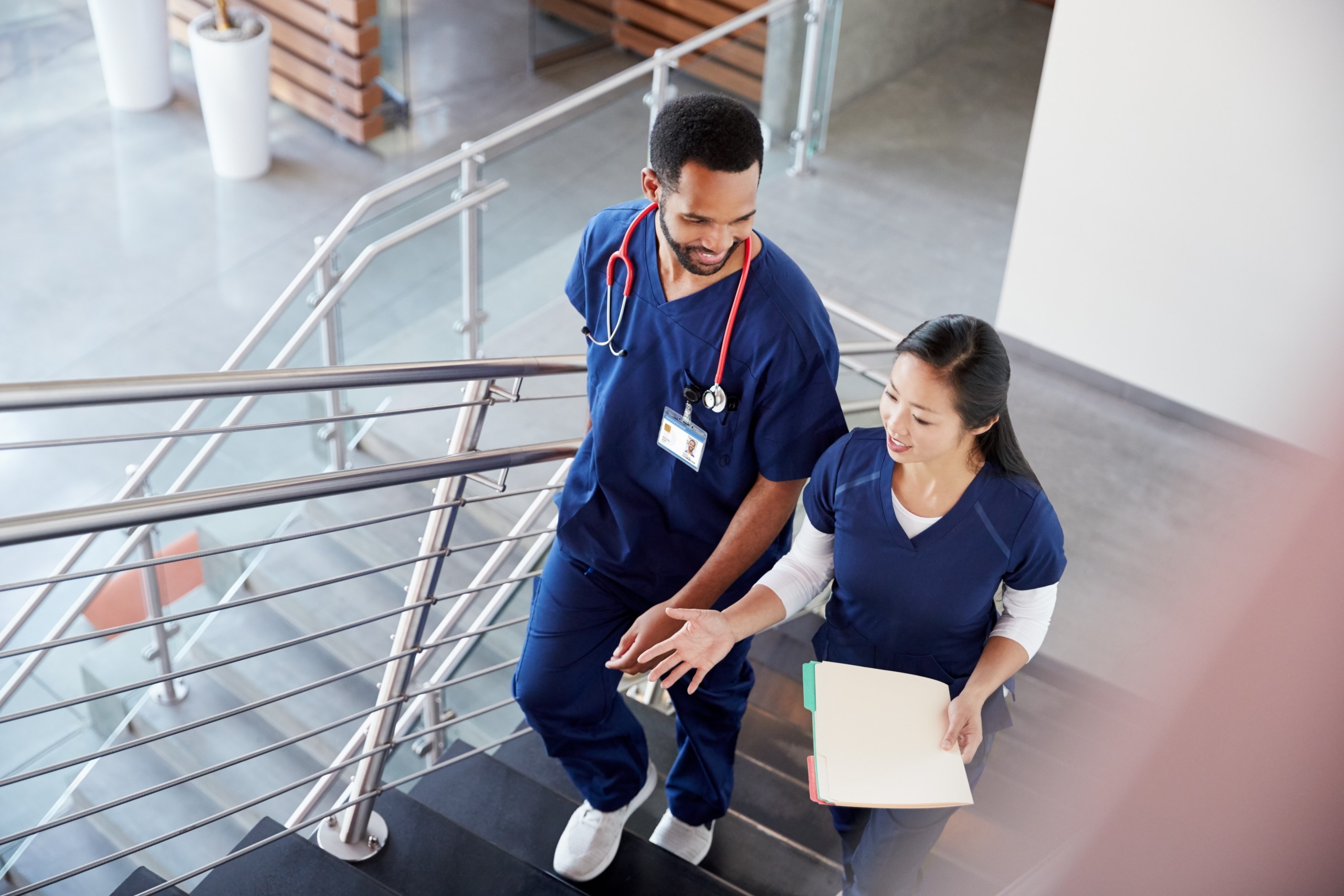 Are you considering a rewarding healthcare career in the high-demand field of nursing? If so, you have some exciting choices to make. One of the first will be deciding how to choose the best nursing school.
There's no doubt you have many options. In fact, you'll find nearly 3,000 choices of schools, colleges, and universities when considering nursing school in this country. That includes 135 added just in the past year.
You also have choices when it comes to the type of nursing programs you want to explore, depending on what kind of nurse you'd like to become. The program you choose will directly impact your career, so you'll want to make the best decision possible.
This guide on how to choose a nursing school will serve as a roadmap in helping you to make the best choice possible. You'll learn about the nine most important questions to ask when evaluating potential schools—including questions about accreditation, costs, resources, clinical capabilities, and NCLEX passing rates.
To learn more about a career as a nurse, the typical duties nurses perform, and the steps to becoming a Registered Nurse, read How to Become a Registered Nurse.
What to Look for in a Nursing Program
If you've thought about what to look for in a nursing program, you may already have a few questions—and that's great. You'll want to get as many answers as possible before deciding which nursing school to attend.
Following are the nine most important considerations you'll want to research before choosing a nursing school. Once you've researched to answer all your questions, you'll be ready to decide on the best nursing school for you.
1. Consider Your Career Goals
As you compare nursing programs and schools, you should consider which kind of nursing career most interests you. This means thinking about which types of nursing jobs you are most interested in pursuing. This is an essential step since the job duties, salary* expectations, and chances for advancement will vary. Some of the most popular nursing career options you'll want to consider are:
Licensed Practical Nurse (LPN): LPNs work under the supervision of physicians and RNs, providing wellness, preventative, and other healthcare services to the sick, injured, disabled, and convalescent. PNs have finished their educational program and passed the NCLEX-PN exam. PNs earn an average salary of about $52,000.
Registered Nurse (ADN): RNs work closely with supervising physicians to assess, care for, and educate patients about various health conditions. One way to become an RN is by obtaining an Associate Degree in Nursing (ADN). RNs have finished their educational program and passed the NCLEX-RN exam. RNs earn an average salary of about $83,000.
Registered Nurse (BSN): Another way to become an RN is through a Bachelor of Science in Nursing (BSN). Note that RNs with a BSN may earn a higher average salary and have more chances for advancement than those with an ADN. Once RNs finish their BSN program, they must pass the NCLEX-RN exam.
Master of Science Nurse (MSN): Earning an MSN can expand your nursing career opportunities by helping you gain additional skills and greater specialization beyond a BSN. MSNs can also take on management roles or become certified nurse practitioners. They can also take on roles in higher nursing education. MSNs earn an average salary of about $116,000.
It'll be important for you to weigh how long each program will take to complete and your career goals.
2. Location and Availability
An important consideration for most nursing students is the location of the school. If you're trying to stay close to home, you may want to limit your nursing school search to in-state choices. You'll want to factor in your commute or whether you'll have to move to a new community to go to school.
If you don't mind moving out of state, you may expand your search to more distant areas. In that case, cost-of-living expenses will be important in addition to your overall student experience.
Some schools may offer programs that are entirely online or that are blended programs—a mix of in-person learning and online learning. Some programs may be part-time schooling, which allows you to continue working as you go to school.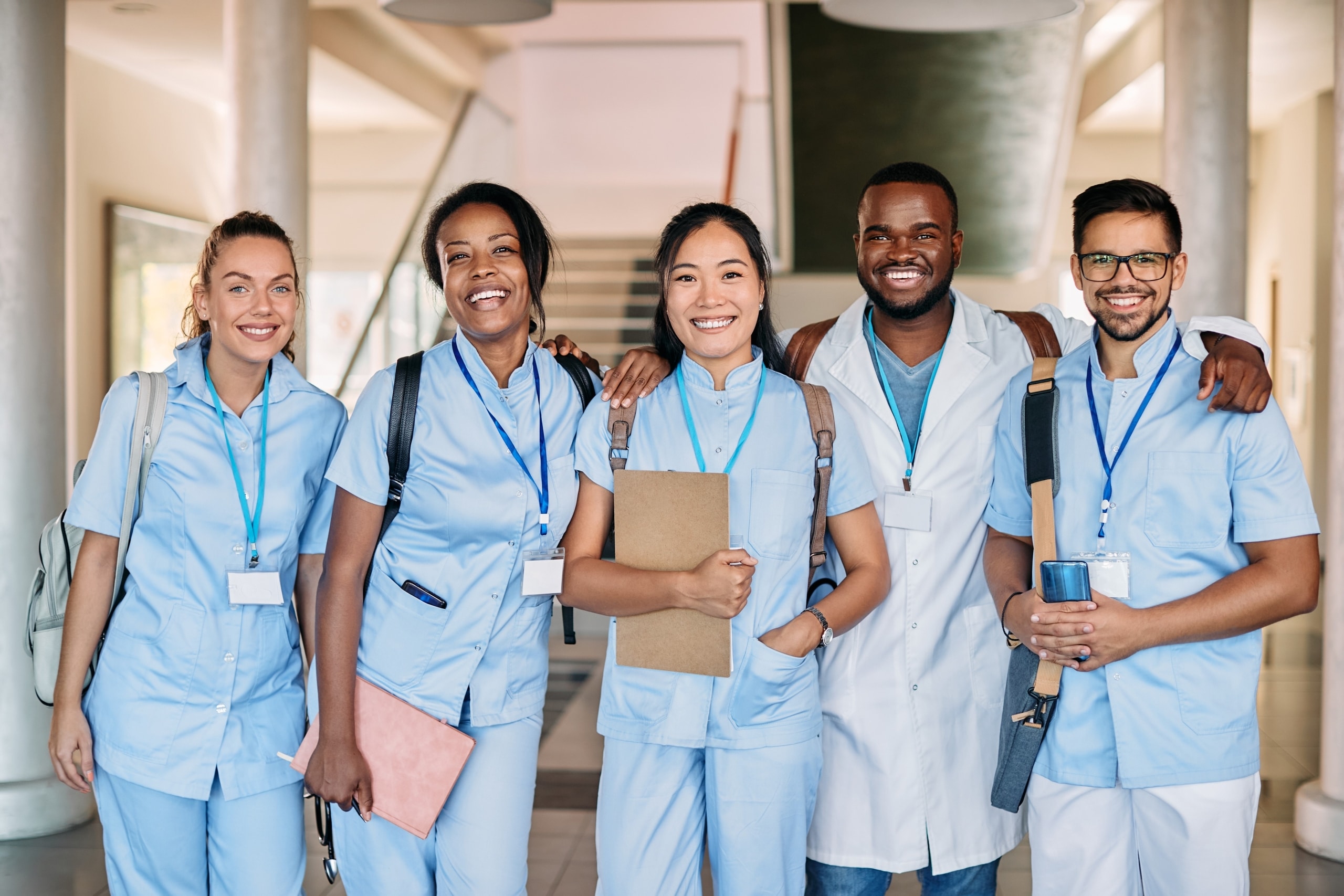 3. Admissions Requirements
Does the school have an admissions process that is easy to understand and follow? This might not be your first thought when considering how to choose a nursing program, but a good admissions experience can make your journey into your nursing program smoother and less complicated.
As you compare schools, look at their application deadlines, requirements, and prerequisites to ensure you're prepared to respond to your top schools of choice. Some programs will require a fair amount of documentation, so you'll want to allow plenty of time. You will want to meet with an admission advisor to discuss the process and how long it will usually take to apply and be accepted, allowing plenty of time before the program start date.
4. Costs and Financial Aid Options
The main cost for your nursing school program will be tuition. But there may also be other fees and expenses, like room and board. Prices vary significantly by the type of program and whether or not you plan to attend a public or private school. Another factor is the length of the program.
Tuition for programs varies widely based on many factors. That's why it's essential to do your own research as you compare programs. Following are some reported costs for nursing school programs nationwide:
Scholarships and financial aid may also be available for your nursing program and can help to reduce the total bill. Talk to a financial aid representative at each school to determine if you qualify for financial aid or student loan assistance.
If you choose to finance part or all of your program with student loans, check with a financial advisor on how future payments for your loans will affect your long-term budget and financial future as you pay off the debt.
5. Faculty Credentials and Student Resources
A critical step to include in your search is researching the credentials of the nursing school faculty. One of the most significant factors in a successful program is having access to knowledgeable and experienced instructors. Read about the faculty online or ask for information about their educational backgrounds, their amount and type of nursing experience, and any specializations.
Additionally, look into the student resources available at the school. Good nursing schools will promote valuable resources available to you throughout your experience that can significantly enhance your success. Common resources to look for include:
Library access
Support groups
Tutoring services
Study guides
Website blogs and articles
Mobile apps
Access to online platforms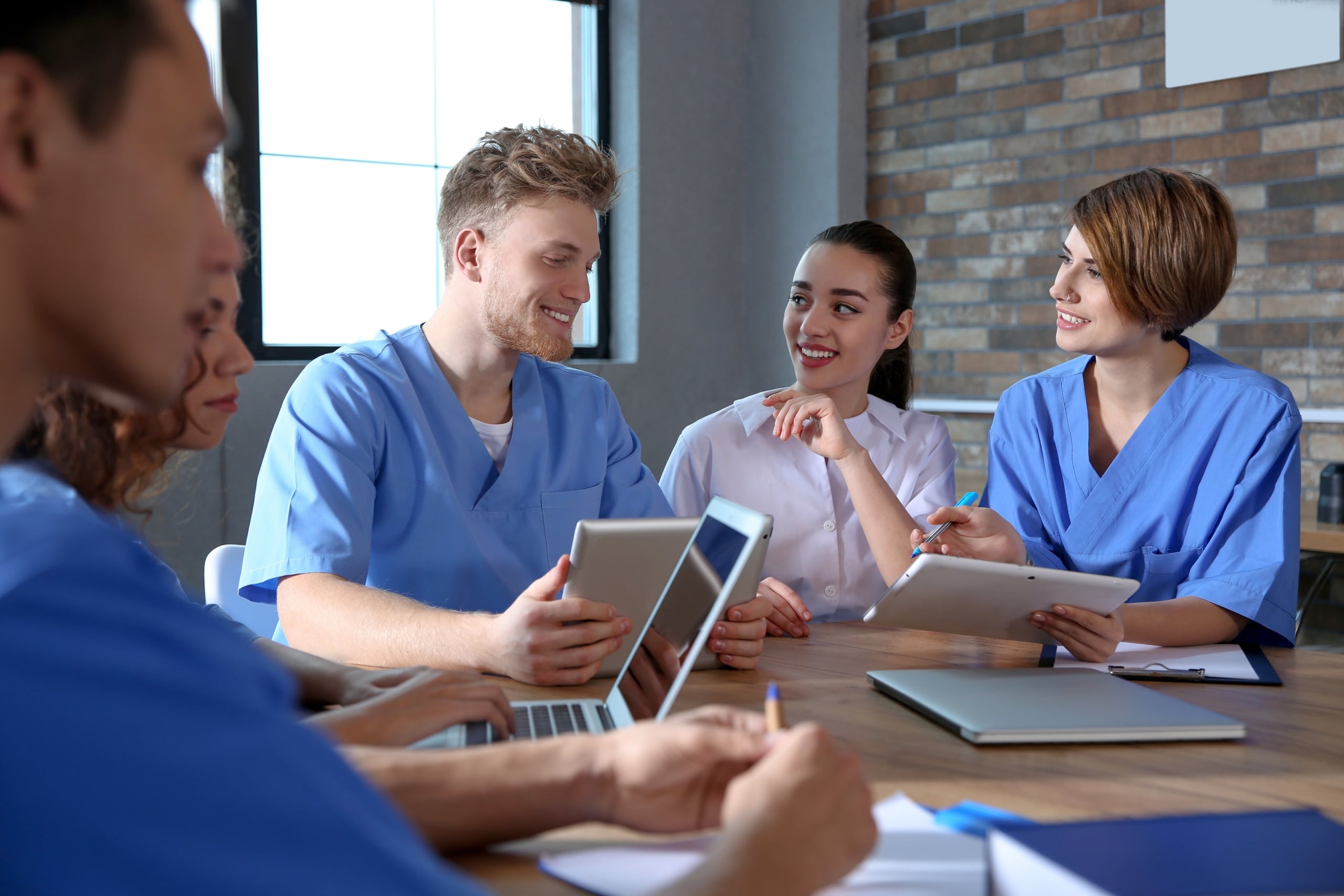 6. Research Accreditation
Nursing school accreditation is important. In fact, many states mandate that a program be accredited. By choosing an accredited program in good standing, you're significantly increasing the odds of successfully passing the licensing/certification in the state where you plan to work.
Nursing programs are accredited by one of two nationally accredited bodies. This includes the Accreditation Commission For Education in Nursing (ACEN), and
The Commission on Collegiate Nursing Education (CCNE). ACEN accredits all types of nursing programs, while CCNE accredits bachelor's and master's degree programs. You can search for accredited nursing programs by state and program type from both of these websites.
The baccalaureate degree and master's degree programs in nursing at Eagle Gate College are accredited by CCNE.
7. Research NCLEX Pass Rates?
The National Council Licensure Examination (NCLEX) is the exam nursing program graduates must pass to obtain licensure. Those in programs preparing them to become Registered Nurses take the NCLEX-RN, while those in programs preparing them to become Licensed Practical Nurses take the NCLEX-PN.
The best nursing schools usually achieve the highest NCLEX pass rates. This is often a direct reflection of the curriculum's quality, the faculty's talent, and the resources available to students.
Compare the NCLEX pass rates for each school you are considering. If the rates are not posted on the school's website, you can search for them on your state's Board of Nursing site. In 2022, the overall pass rate for the NCLEX-RN was 79.90%. The overall pass rate for the NCLEX-PN was 79.93%. You can use these numbers as a baseline for comparing individual school results.
8. Clinical Experiences
Part of your nursing program education includes the chance to participate in clinical rotations in various healthcare environments. Quality hands-on clinical experiences help to prepare you for real-world scenarios.
Ensure that the clinical experiences offered at the school will meet your needs and cover several specialties, such as primary care, community health, hospital inpatient care, pediatrics, and mental health. Don't be afraid to ask questions to learn more about the clinical experiences offered and how much time will be devoted to clinical experiences.
9. How Long It Takes to Graduate
When it comes to nursing school, the sooner you graduate, the sooner you can become licensed and start working in your field. Programs that can be completed a few months sooner than others may weigh into your final decision.
For example, some of the nursing programs at Eagle Gate College can be completed faster than the national average. Below are some typical program lengths for nursing programs.
Licensed Practical Nurse (LPN): Training to become an LPN can take about 12-18 months. The Practical Nursing (LPN) program at Eagle Gate College can be completed in as little as 12 months.
Registered Nurse (ADN): Training to become an LPN can take about two years.
Registered Nurse (BSN): Training to become an LPN can take about 12-18 months. The Bachelor of Science in Nursing (BSN) program at Eagle Gate College can be completed in as little as 36 months. For RNs seeking their BSN, the RN to BSN program can be completed in as little as 20 months.
Master of Science Nurse (MSN): Training to become an LPN will usually take about two years. The Master of Science in Nursing (MSN) degree at Eagle Gate College can be completed in 2 years.
You may decide that a shorter program will help you enter the workforce, but you may also find that your career paths are limited without an advanced degree.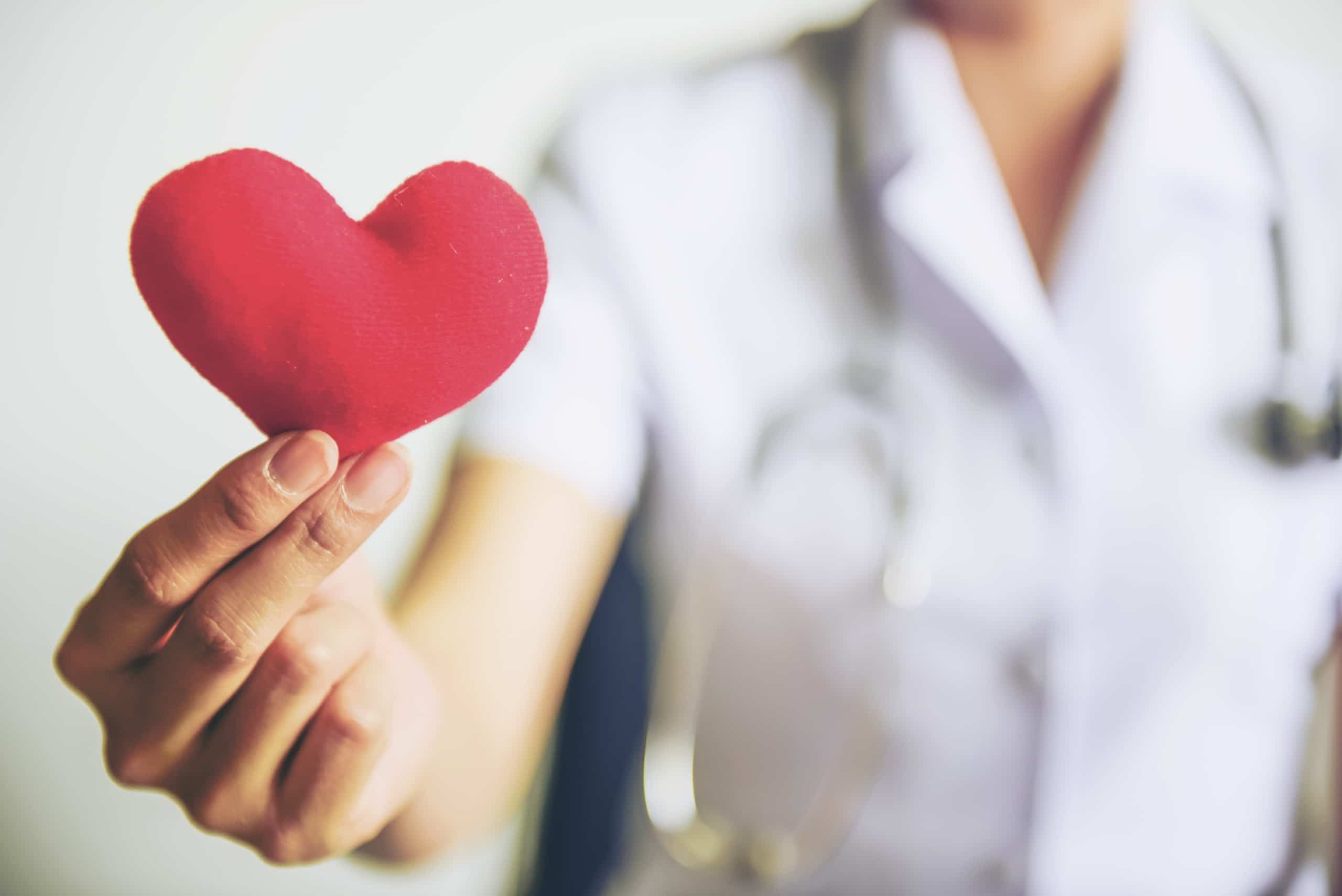 Find Your Best Nursing Program
Once you've done your research to help answer any questions, you'll have the information necessary to choose the best nursing school for you. Factors like the caliber of the faculty, program costs, location, and NCLEX pass rates will all be important as you make a final decision.
With a little online research and a good understanding of what it takes to succeed in the nursing career of your choice, you'll soon be applying to a nursing school that meets your goals and values.
As part of your exploration, be sure to read more about the nursing programs at Eagle Gate College, including our BSN program and RN to BSN program.
https://www.eaglegatecollege.edu/wp-content/uploads/2023/02/shutterstock_1133218232-scaled.jpg
1707
2560
Alyssa Jordan
https://www.eaglegatecollege.edu/wp-content/uploads/2023/06/EG_Logo_ColorHorizontal-1-1.svg
Alyssa Jordan
2023-02-15 05:50:30
2023-02-13 14:01:22
How to Choose the Best Nursing School