12 Tips for Nurses Working During the Holidays
From Christmas to Kwanzaa, learn how to thrive while working holidays as a nurse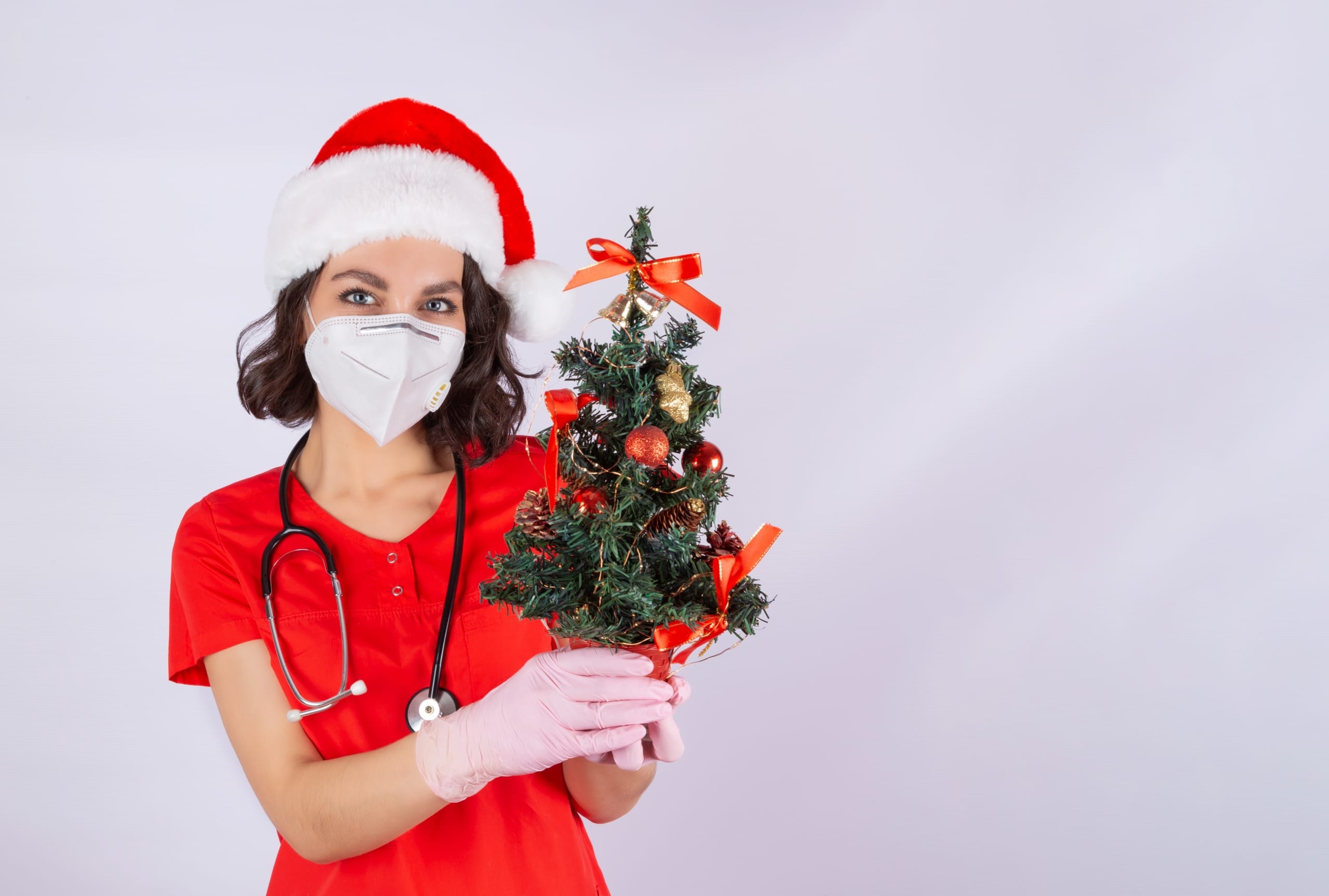 During major U.S. holidays—like Christmas or New Year's Day—most banks, businesses, and even the U.S. Post Office, close their doors and send employees home to spend time with their families. But not all businesses close.
Some types of jobs, like those in law enforcement, public transportation, and healthcare, work through the holidays. That's because these types of organizations are continually operating. They provide services every day of the week, every week of the year.
In healthcare, nurses are no exception. Nurses working holidays are as common as working any other day of the year. It's part of the job description, and nurses choosing this career understand this. That means that Christmas for nurses is sometimes a regular workday.
(Related: Click here to learn more about How to Become a Registered Nurse)
Of course, the benefits of being a nurse greatly outweigh the inconvenience of working a few holidays.
Do Nurses Get Holidays Off?
Although hospitals and emergency rooms never close, nurses do get some holidays off. While you will be expected to work some holidays, you probably will never be asked to work every holiday.
Some hospitals give nurses the option of taking off the day before Thanksgiving or Thanksgiving Day—or choosing between Christmas Eve and Christmas Day. That way, everyone works some holidays, but not all of them.
However, holiday scheduling for nurses varies significantly by employer. Nursing homes may have different holiday schedules than hospitals or doctor's offices. But the good news is that many employers offer financial incentives for working holidays. Sometimes nurses will make double their regular hourly rate. Other times, they may qualify for special bonus pay.
Although your holiday schedule may look very similar to any other week of the year, working on holidays may feel very different. You might think about what you're missing at home, spending time with loved ones, or wishing you could plan a family vacation.
12 Tips for Nurses Working During the Holidays
So, what do you do when you're scheduled to work as a holiday nurse? Following are some helpful tips for nurses that can help you look on the bright side of holiday shifts—and maybe even brighten up the day of some of your coworkers and patients. Read on for ideas to help you not just survive, but thrive during holiday work.
1. Know You're Not Alone
First of all, realize that you're not alone. Your fellow nurses, doctors, CNAs, and physical therapy assistants are all working the holiday as well. So if you find yourself working on a holiday you usually celebrate, like Christmas Eve or Hanukkah, remember that you're making an honorable sacrifice as part of a team of dedicated healthcare workers. Your patients appreciate that. You and other nurses on your team should be incredibly proud of your work during these times.
2. Spread Joy Through Positivity
Staying positive is a powerful idea. Instead of complaining about working with everyone you encounter during the holidays, try spreading some positivity. For example, you might say something like, "It's a great Thanksgiving! Today I'm thankful for coworkers like you that make working on a holiday more fun than a regular workday." You'll be surprised at how much better the day will be for everyone when you discuss the positive side of things with others.
3. Order Your Favorite Food for Delivery
No matter which holiday you're working, you'll probably think about all the delicious food you're missing. Why not order some of your favorite take-out food to be delivered by one of the popular food delivery services? You and your coworkers will enjoy a special meal or dessert while working during the holiday.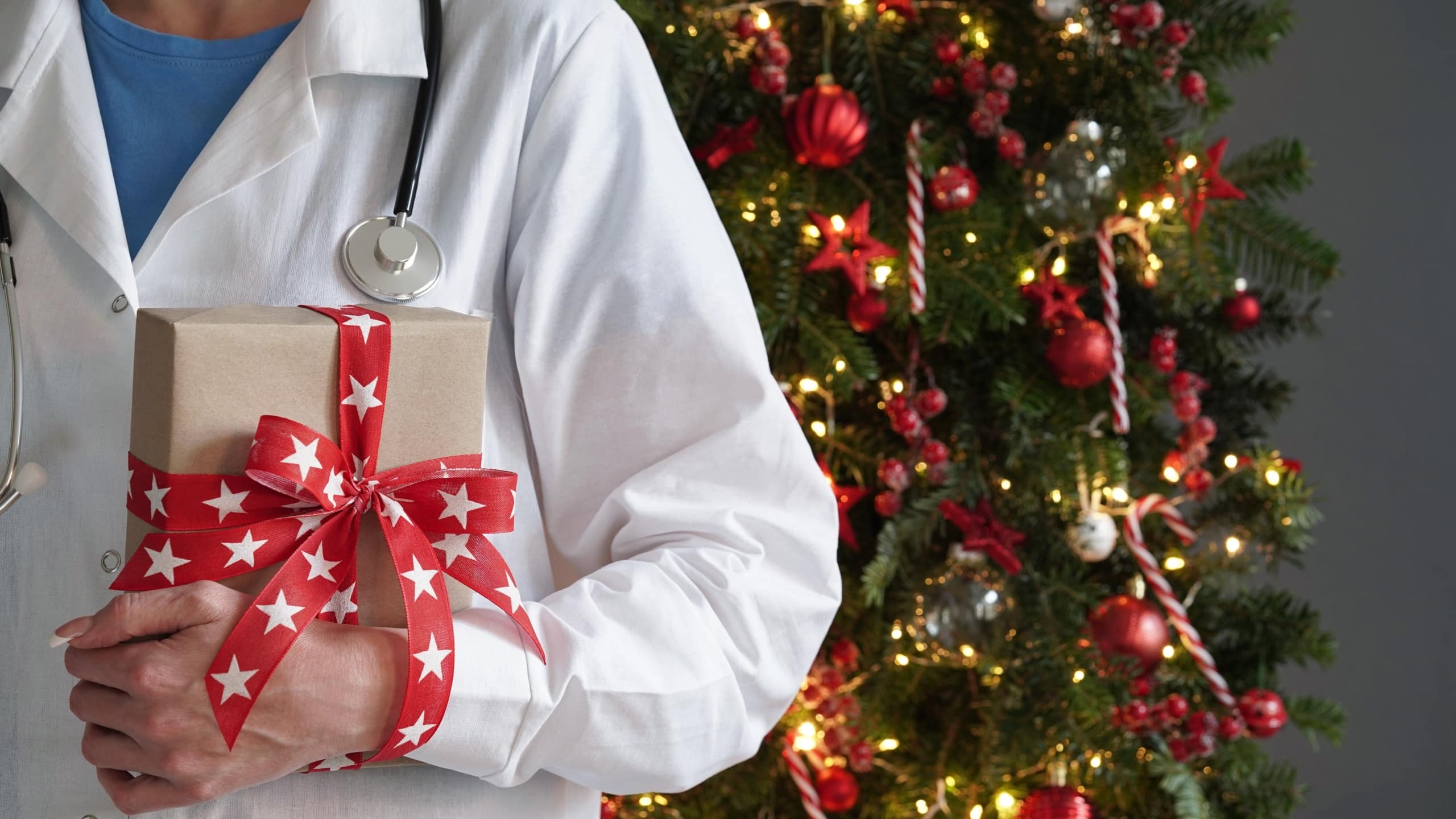 4. Display Your Holiday Spirit
For example, if you work on Christmas Day, you might want to let patients know that you're in the holiday spirit! You could wear a Santa cap or a candy cane pin on your scrubs. Better yet, you could even hand out a few candy canes or chocolates (except for patients on restricted diets, of course).
5. Post a Holiday Greeting on Social Media
Just because you're working doesn't mean you can't share a holiday greeting with your friends and family. Take a minute to post a selfie of yourself or one with your coworkers showing that you're still celebrating the day as you work. You might even tag your employer or other employees. If you do, ensure you're following any social media guidelines your organization may have in place.
6. Spend Your Break Making a List
Let's be honest. They call it the holiday season because some holidays take a lot more than one day to prepare for. And they also take some planning. If you're working many hours as the gift-giving season approaches, why not use your break time to jot down gift ideas for family members and friends? You can take notes on your phone—or even use apps for searching and saving gift ideas.
7. Share Holiday Traditions with Patients
You can make holidays memorable for your patients by discussing how you celebrate with your family and asking them to share some of their holiday traditions. Nurses working Christmas might ask their patients who celebrate this day to share their favorite Christmas carols or memories of Christmas. For children, you could read them a book like 'Twas the Night Before Christmas. It's sure to lift your patients' spirits and will most likely enhance your holiday mood!
8. Participate in a Holiday Charity Project
If your place of work is like most, your organization offers opportunities for giving during the holidays. It could be something like donating food to the local food bank, donating money to a children's hospital, or even some variety of sub-for-Santa programs. Getting involved with these efforts at work gives you another positive story to discuss with your coworkers and patients alike.
9. Arts & Crafts in the Breakroom
Everyone loves to do arts and crafts, especially during the holidays. You can set up some simple crafts that can be made in the breakroom (or even for patients, like in a children's hospital playroom). On Hanukkah, you might supply materials to make a simple Menorah or a Star of David paper plate decoration. For Thanksgiving, you might offer plate painting or a chance to build a turkey using fruit and toothpicks. Break time during the holidays can be fun!
10. Reschedule Your Family Dinner
Some years, you may not be able to be home when your family usually eats that big meal. If that's you this year, plan to celebrate a day early or a day late. Let your family know they won't miss out on having you around for that special meal—it will just be at a different time this year. Making your family (and yourself) a priority is very important as you help patients during the holidays.
11. Don't Try To Do Too Much
Nurses usually work long shifts. As a result, they also need time to rest, relax, and refresh. During the holidays, there's so much extra to get done outside of work that you might spread yourself thin. Be realistic about how much you can do each day. Make plans to do that extra shopping and celebrate. But be careful not to cut out sleep or try to do too many activities after a long shift. Watch your health during the holidays.
12. Take Time for Yourself
After everything you do for your patients, family, and friends, never forget to do some things for yourself. What do you like to celebrate during the holidays? Make a plan to include the traditions that bring you the most joy. As a nurse, you're an expert at giving so much of yourself to others. Just don't forget to give yourself a gift, too.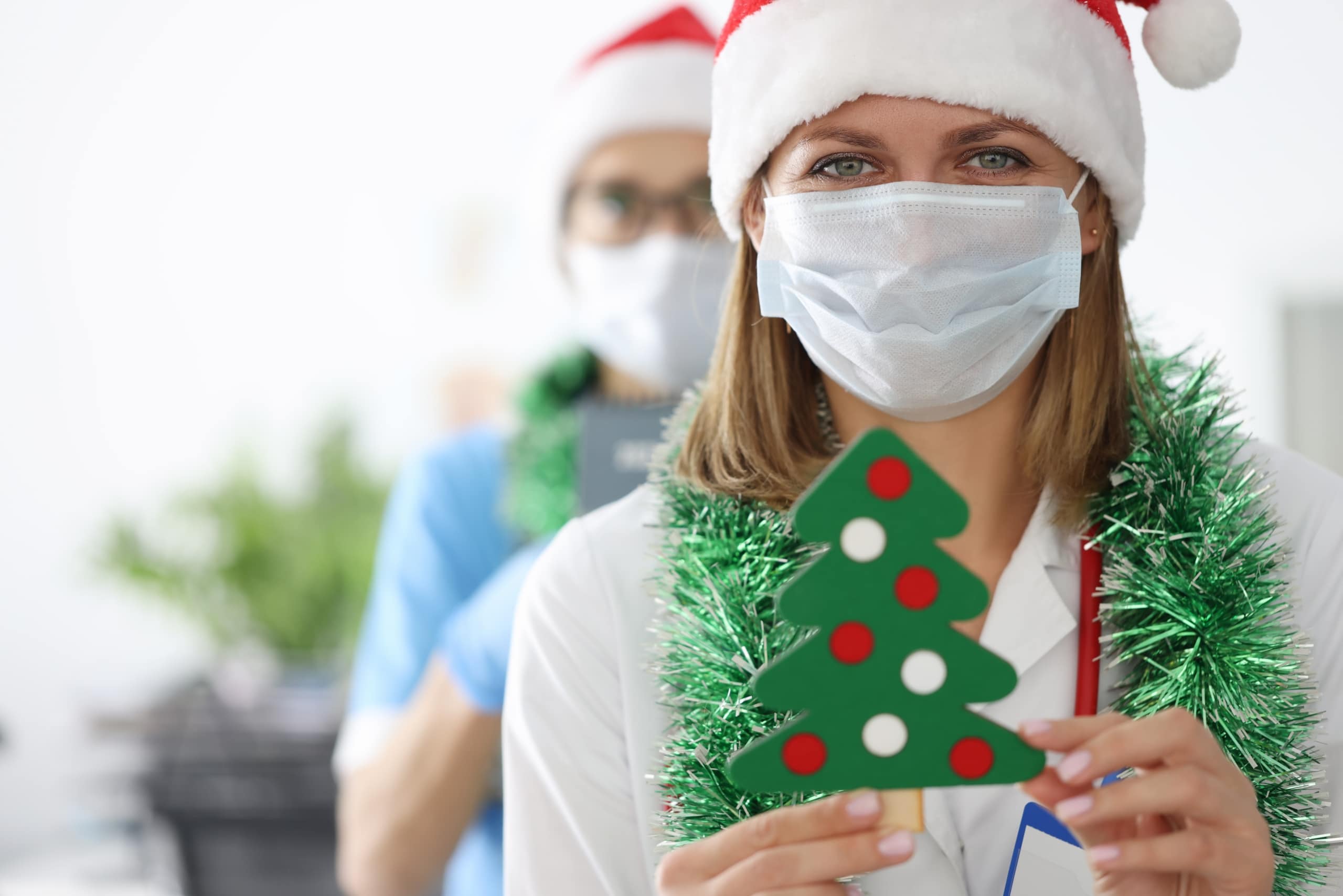 Enjoy the Holidays at Work and at Home
The tips above will help make working during the holidays much more enjoyable for you, your coworkers, and your patients. But keep in mind that as you continue to advance in your career as a nurse, you may earn seniority and be granted more opportunities to take your favorite holidays off to be with your family.
But even though nurses working holidays is sometimes a necessity, remember that your work is valued. Your patients will appreciate you being there to help them heal—and your family will be proud of your work, too.
If you're looking to become a nurse, Eagle Gate College is here to help you pursue a rewarding nursing career. Whether you're interested in our blended (online & in-person) BSN program or our RN to BSN program, we're here to help you get started.
https://www.eaglegatecollege.edu/wp-content/uploads/2023/01/shutterstock_1838754655-scaled.jpg
1726
2560
Alyssa Jordan
https://www.eaglegatecollege.edu/wp-content/uploads/2023/06/EG_Logo_ColorHorizontal-1-1.svg
Alyssa Jordan
2022-12-15 05:45:27
2023-01-24 13:24:09
12 Tips for Nurses Working During the Holidays