How to Become a Licensed Practical Nurse
An in-depth look at the duties, responsibilities, schooling, requirements, certifications, job outlook, and salary expectations for today's Licensed Practical Nurse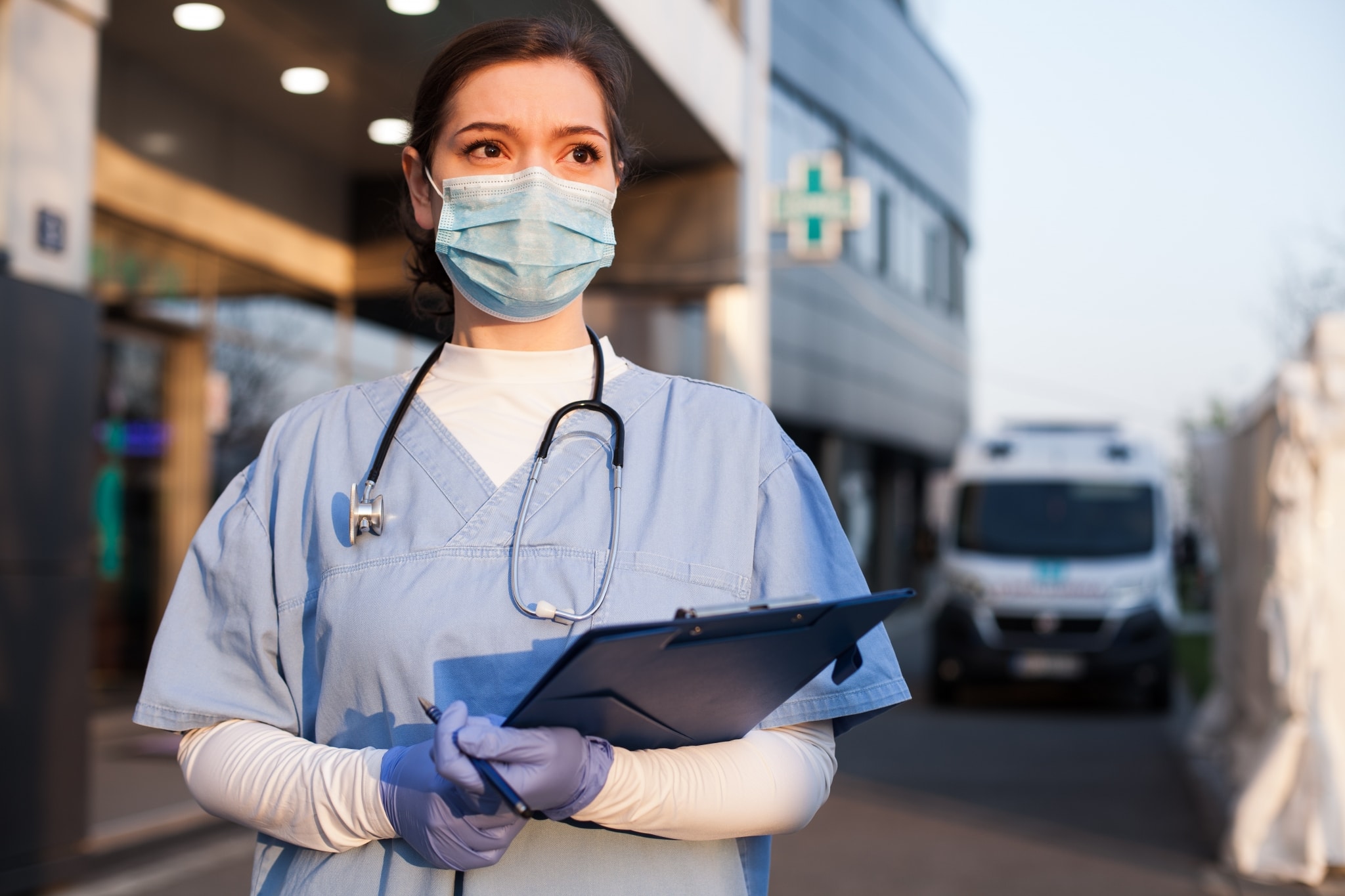 Licensed Practical Nurses (LPNs) possess a broad range of skills and responsibilities, and becoming an LPN is often the springboard for becoming any one of a myriad of nursing specialists. With a wealth of knowledge and skills, LPNs often choose a future in nursing based on their more specific interests and long-term goals. Yet, for some, providing the comfort that an LPN delivers is just the career satisfaction they are looking for. Typically, when the general public thinks of a nurse, the stereotypical image that comes to mind is a Licensed Practical Nurse—working with the sick, the injured, the disabled, or those in need of convalescence.
Licensed Practical Nurses play a vitally important role in the healthcare system, not just to patients but to hospitals and clinics. Licensed Practical Nurses are responsible for providing basic nursing care and improving the comfort of the patient they're treating. Registered Nurses, with whom they are often confused, are less responsible for administering medication, treatment, and advice as opposed to overall patient comfort and well-being.
The responsibilities and routine duties of a Licensed Practical Nurse comprise a long list, including many that can defy description—providing comfort is a broad concept that's not always easily defined. Though they are not among the highest-paid nurses in the industry, job satisfaction among licensed practical nurses is high, and many LPNs go on to work in specialty areas of nursing with higher levels of responsibility and pay.
Continue reading this career guide if you're interested in specializing as a Licensed Practical Nurse. We will cover how to become a Licensed Practical Nurse and the specific duties, responsibilities, and salary* expectations for this vital profession.
Licensed Practical Nurse Definition
What is a Licensed Practical Nurse?
A Licensed Practical Nurse is a nurse who has been trained in the scientific basis of nursing, having met the prescribed standards of education and practical experience. LPNs work under the supervision of physicians and registered nurses, providing wellness, preventative, and other healthcare services to all varieties of patients, including the sick, injured, disabled, and convalescent.
LPNs (Licensed Vocational Nurses as they're known in Texas and California) work as part of a healthcare team taking patient vital signs under their care, including blood pressure, pulse, temperature, and respiration. They record progress, help with hygiene, and care for patients' overall well-being. They may also work as "scrub nurses," directly assisting in operating rooms sterilizing instruments and supplies, and handing them to surgeons or surgical assistants during procedures.
Licensed Practical Nurse: Job Description
What Does a Licensed Practical Nurse Do?
Simply put, LPNs provide comfort and general care to patients in clinical environments, but the specifics go much further.
Some of the day-to-day responsibilities of a Licensed Practical Nurse include:
Reporting on reactions to treatments
Preparing patients for testing
Collecting samples from patients for testing
Performing a variety of routine lab tests
Administering medications
Giving injections and enemas
Treating bedsores, applying dressings, and giving alcohol rubs
Supervising other healthcare professionals
Making appointments
Keeping patient records
Licensed Practical Nurse Jobs
Where Do Licensed Practical Nurses Work?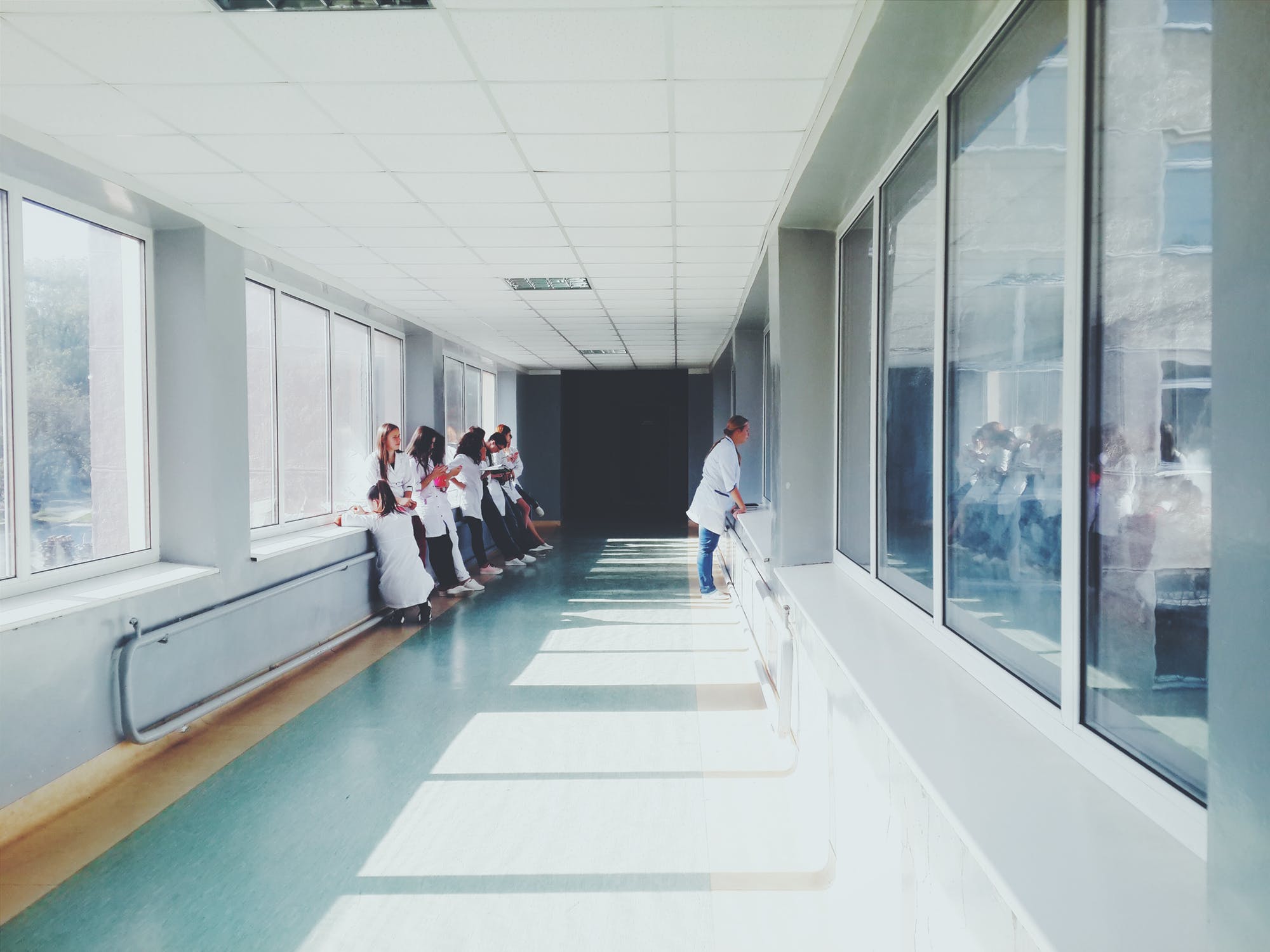 Licensed Practical Nurse can work in all types of healthcare settings. They can most commonly find employment in hospitals, but they can also work in clinics, public healthcare facilities, home healthcare agencies, assisted living facilities, rehab facilities, and nursing homes. Some LPNs work for temp agencies, residential care facilities, government agencies, and even schools.
Licensed Practical Nurse Consultant School & Certification
How Long Does It Take to Become a Licensed Practical Nurse?
What Degree Do You Need to be a Licensed Practical Nurse?
Despite the breadth of necessary coursework, LPN programs are considerably less demanding than most nursing programs and have fewer entry requirements. Completing an accredited program usually takes around 12 months.
1. Obtain a High School Diploma or GED
Becoming a Licensed Practical Nurse requires at least a high school diploma or a GED to enroll in an accredited LPN program. However, becoming a Licensed Practical Nurse does not require either an associate's or Bachelor's degree. Practical nursing programs usually include one year of coursework and practical application at a hospital, a vocational school, or a community college. The broad coursework generally covers everything from biology to child growth and development. It serves as a practical springboard for nurses who wish to continue their education to become RNs and progress into nursing specialty areas.
2. Enroll in a Practical Nursing Program
The second step to becoming an LPN is enrolling in a Practical Nursing program. A Practical Nursing program will prepare you for a successful career in the Nursing field. You'll also receive NCLEX-PN assistance so that you can become a Licensed Practical Nurse after you graduate. These programs can vary in length from one school to the next, but at Eagle Gate College, you can complete the Practical Nursing program in as little as 12 months.
3. Pass the NCLEX-PN Certification Examination
After completing your LPN program, you'll need to pass the National Council Licensure Examination for Practical Nurses (NCLEX-PN) to become a Licensed Practical Nurse.
(Click here to read our NCLEX-PN Exam Review & Study Guide).
Licensed Practical Nurse Salary
How Much Do Licensed Practical Nurses Make?
According to the US Bureau of Labor Statistics, LPNs earn an average hourly wage of around , or about $48,500 annually.
In certain areas, LPN salaries can exceed $63,000 per year, and these numbers exclude bonuses, overtime, holiday pay, and other benefits. Actual income can vary greatly depending on the area of the country and the healthcare system the nurses work in. Full-time positions will include holiday pay as well as sick time.


Highest Paying Industries for Licensed Practical Nurses
LPN salaries can vary dramatically based on employer or location. For example, here are some of the highest paying industries for Licensed Practical Nurses according to the BLS.
| | | |
| --- | --- | --- |
| Industry | Average Hourly Pay | Average Salary |
| Junior Colleges | $30.47 | $63,380 |
| Insurance Carriers | $26.89 | $55,930 |
| Specialty Hospitals | $25.82 | $53,700 |
| Outpatient Care Centers | $25.54 | $53,130 |
| Home Health Care Services | $23.99 | $49,900 |
| Skilled Nursing Care Facilities | $23.93 | $49,780 |
| Assisted Living Facilities for the Elderly | $23.83 | $49,570 |
| Psychiatric & Substance Abuse Hospitals | $22.96 | $47,750 |
| Physicians' Offices | $21.31 | $44,320 |
Highest Paying States for Licensed Practical Nurses
The following are some of the highest paying states for Licensed Practical Nurses.
| | | |
| --- | --- | --- |
| State | Average Hourly Pay | Average Salary |
| Alaska | $30.70 | $63,850 |
| Massachusetts | $29.01 | $60,340 |
| California | $28.96 | $60,240 |
| Rhode Island | $28.78 | $59,860 |
| Nevada | $28.11 | $58,470 |
Highest Paying Cities for Licensed Practical Nurses
The following are some of the highest paying cities for Licensed Practical Nurses.
| | | |
| --- | --- | --- |
| City | Average Hourly Pay | Average Salary |
| San Francisco, CA | $33.41 | $69,490 |
| San Jose, CA | $32.77 | $68,160 |
| Vallejo, CA | $32.69 | $67,990 |
| Anchorage, AK | $31.45 | $65,420 |
| Santa Rosa, CA | $31.38 | $65,260 |
| Santa Cruz, CA | $30.75 | $63,960 |
| Napa, CA | $30.27 | $62,960 |
| Boston, MA | $30.10 | $62,620 |
| Carlsbad, CA | $29.96 | $62,310 |
| Reno, NV | $29.59 | $61,550 |
Job Outlook for Licensed Practical Nurses
According to the US Bureau of Labor Statistics, the job market for LPNs is projected to grow 9% through 2029 as the baby-boom population ages, which is faster than the average for all occupations (4%). The overall need for healthcare services is expected to increase in residential care facilities and home healthcare environments for this aging population.
Finding a Job as a Licensed Practical Nurse
Most colleges, universities, and even trade schools have job placement programs available to help students in their job search, and Eagle Gate is no exception. Our career services staff is dedicated to helping our graduates find the job they have trained for. We will help you create an effective resume and cover letter, coach you through mock interviews and give insight into the questions and topics you will need to know in a job interview. Of course, no one can guarantee placement, but our team works hard for all of our graduates to get them to where they want to be.
Licensed Practical Nurse Careers
Are you ready to start your career as a Licensed Practical Nurse?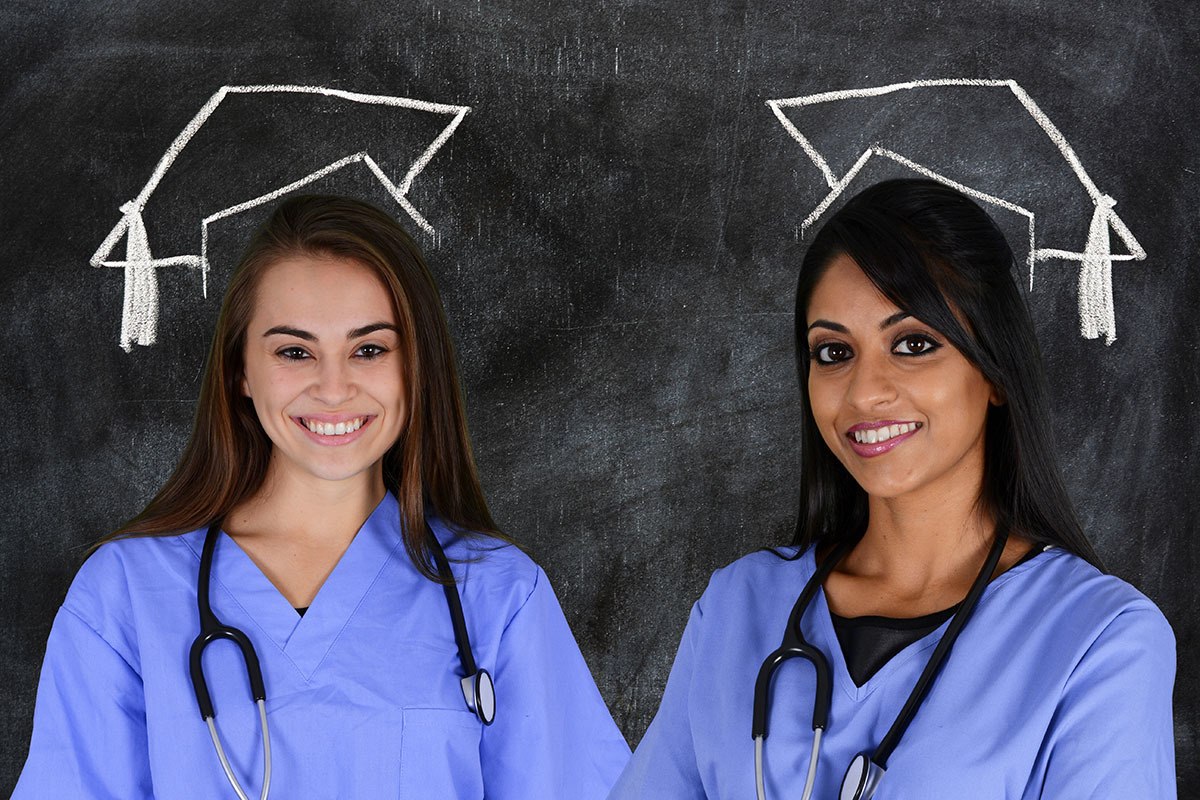 If you're interested in any form of nursing, becoming an LPN is a great place to start. The jobs remain plentiful and growing, and as stated, many candidates go on to further their education and become specialized in other nursing areas. So whether you seek a nursing career loaded with responsibility (and greater pay) or more generous happy with the basic responsibilities associated with being an LPN, this could be the career move that sets you on your path.
If this sounds like you, rise to the challenge and begin your journey as a Licensed Practical Nurse by earning your Practical Nursing diploma at Eagle Gate College.
https://www.eaglegatecollege.edu/wp-content/uploads/2021/03/shutterstock_1714681855-scaled-1.jpg
1365
2048
Alyssa Jordan
https://www.eaglegatecollege.edu/wp-content/uploads/2023/06/EG_Logo_ColorHorizontal-1-1.svg
Alyssa Jordan
2021-03-02 06:00:07
2022-06-14 08:09:51
How to Become a Licensed Practical Nurse